Bannable offense
From Imperial Wiki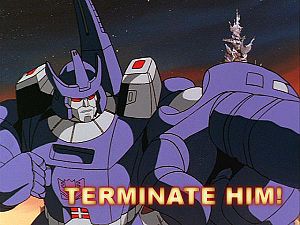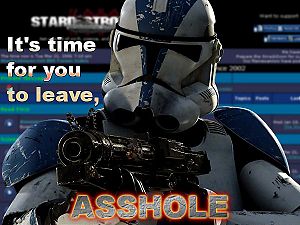 A
bannable offense
is an action on the BBS that will get a user's account locked and possibly their IP address blocked from access to the site. SDN is a pretty tolerant board, but there are some activities that will get a user banned, including the following:
Calling someone a Fag, or Faggot, etc.
Openly saying you're leaving the board never to return again due to its members or culture, typically resulting in Mr. Wong showing up with Galvatron.
Unauthorized use of Sockpuppets, or being a Sockpuppet.
Excessive Spamming.
Breaking the Board rules.
Ignoring warnings or notices from Moderators or Admins about breaking board rules or Etiquette excessively and failing to improve or stop said actions.
Attempted hacking.
Attempted Commercial Spamming.
Redemption
The only conceivable way to have a ban lifted would be to somehow convince Mike to do it. If you think you've got that much contrition in you, feel free to try sending him a message through the Stardestroyer.net feedback form.