Pegasus Galaxy
From Imperial Wiki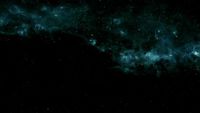 The
Pegasus Galaxy
is a
galaxy
in the
Stargate
universe. It is notable for being colonized by the
Ancients
and being the home of
Atlantis
and the
Wraith
. It is 3,000,000
light years
away from the
Milky Way
.
Even though it is not stated, the Pegasus Galaxy is presumed to be the Pegasus Dwarf Irregular Galaxy.
History
The Pegasus Galaxy was first colonized by a group of Ancients after abandoning the Earth, seeding human civilizations across it and letting them develop on their own paths.
This section is a stub and needs to be completed. You can help by editing this article.